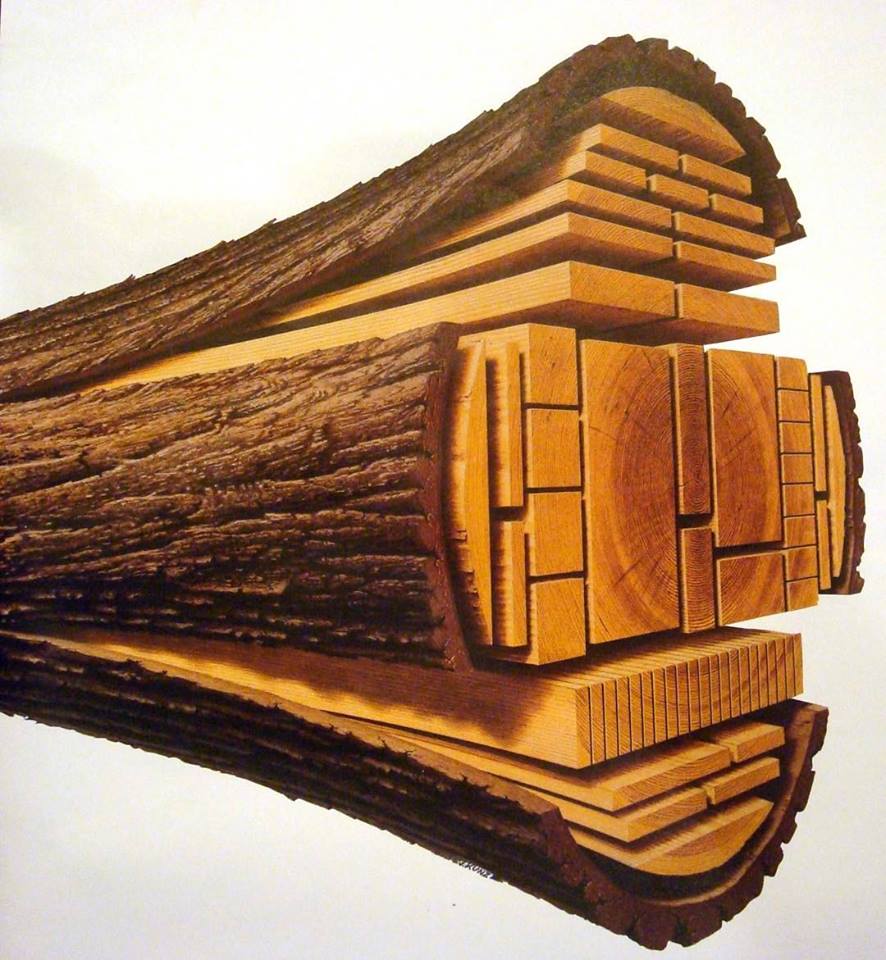 Cedar Lumber
Dix Titletown Lumber is a leading supplier of Western Red Cedar in northeast Wisconsin. Western Red Cedar is a preferred species because it is lightweight, low-maintenance and resistant to insect attacks, rot and decay. Naturally occurring oils in Western Red Cedar act as a preservative and serve as a non-toxic alternative to chemically treated wood products.
Dix supplies multiple grades and cuts of Western Red Cedar:
Rough – a Rough to the touch finish available in almost all Cedar Products
S4S – a finish having been sanded on all four sides.
B4S–  a band sawn finish (similar to rough)
S1S2E- Stands for Smooth 1 Side and 2 Edges with 1 Rough Preferred face.
#2&BTR- This grade should be specified when the finest quality rough lumber is desired. The lumber is sound and well manufactured. Its natural characteristics do not detract from the woods fine appearance.
#2&BTR Structural- Material of this grade is evaluated for structural strength characteristics. The classification includes pieces meeting the grades of Select Structural, No. 1 Structural, and No. 2 Structural. Lumber of this grade is intended for engineered applications where strength is more important than appearance. Available surfaced or rough textured.
#3&BTR- Inland cedar is usually described as #3 & better grade. Inland cedar's lighter coloring and displays of character make this variety ideal for knotty ceilings, paneling, and flooring.
Clear Vertical Grain Heart- (CVG) the highest quality grade available. Sawn vertical grain (edge grain). Pieces are free from growth characteristics that affect appearance or performance. Pieces have excellent dimensional stability and hold finishes exceptionally well.
Aye & Better (A&BTR)- Permits more imperfections than Clear Heart. Grade is still restricted to pieces with excellent appearance. Pieces are of mixed grain (vertical and flat).
C and Better Clear (C&BTR)- High quality lumber for use where appearance is important.
D and Better Clear (D&BTR)- This grade permits larger and more numerous natural characteristics. Rustic This siding grade is recommended when the distinctive charm of a saw textured face is desired. Grade allows limited characteristics that do not detract from serviceability.
Select Tight Knotty (STK)- Knots and other natural features define the visual character of knotty grades. Select knotty grade knots are sound and tight.
Contact us to learn more or request a price quote.