Timbers
Cedar Timbers & Beams create a natural ambiance to any project. Dix Titletown Lumber provides custom milling services that result in the highest-quality beams. We offer rough or smooth sawn options that can be custom-cut for your project.
Dix Titletown Lumber is the leading Cedar supplier in Northeastern Wisconsin, providing standard and custom sizes for Beams, Posts, Gables, Mantels, and More. Take advantage of our custom sawing capabilities to create the perfect look for every room.
We also have availability to custom milled Doug Fur!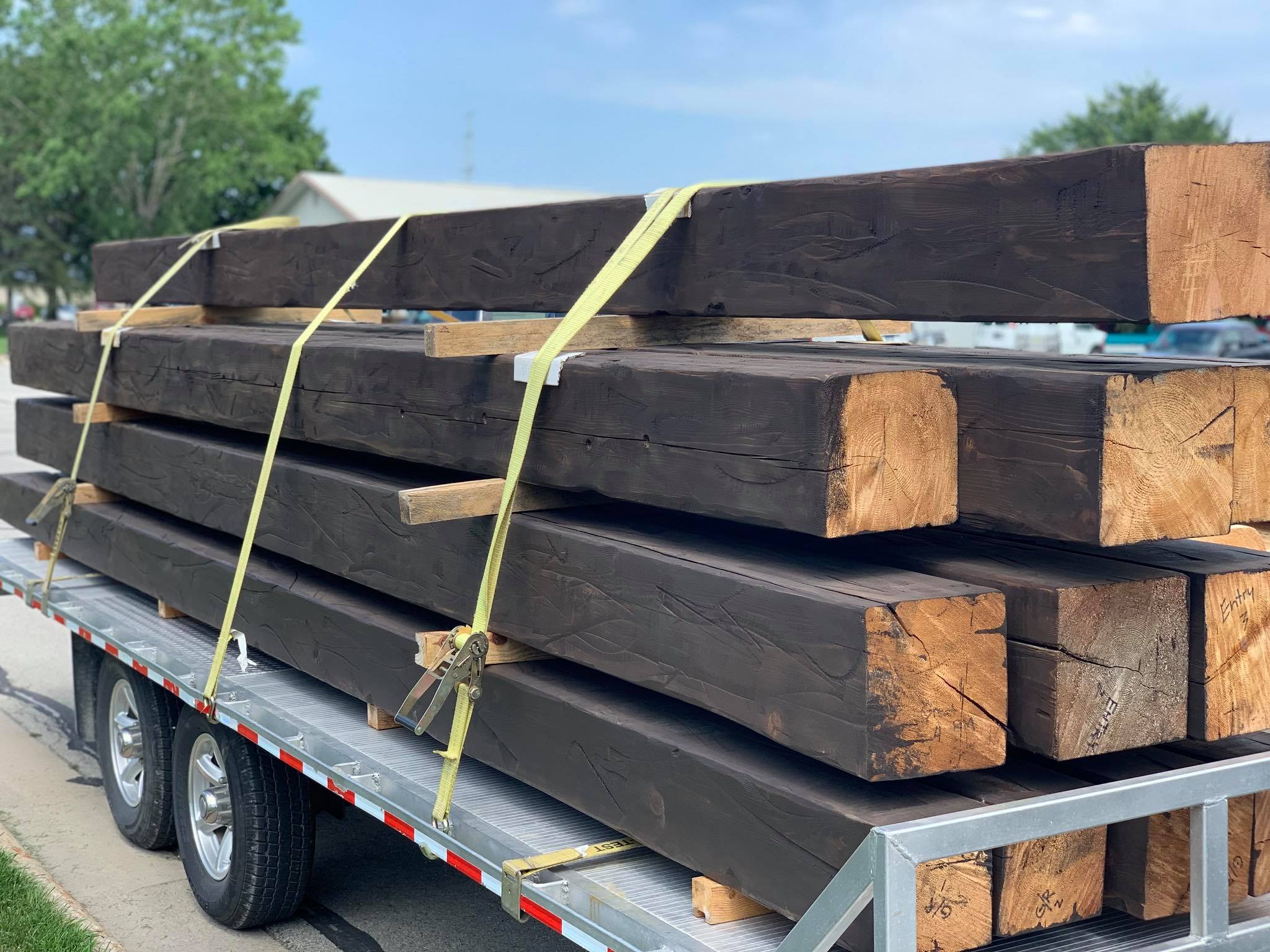 Custom Metal Brackets
Dix Titletown Lumber also provides custom brackets for joining and attaching beams to existing structures. These custom made brackets can not only provide a stable base for beams, but look attractive as well. Powder coat option for ultimate finish and durability!