Welcome to Dix Titletown Lumber
We are your source for custom milled beams, timbers, decking, fencing, siding and other products. As the leading cedar supplier in Northeastern Wisconsin, Dix Titletown Lumber provides access to the highest quality cedar at competitive prices.
In addition to standard sizes, customers depend on us to fill custom milling and custom sawing orders for decorative shapes and sizes to enhance virtually any project.
Return to the natural look of cedar and pine with guaranteed quality products from Dix Titletown Lumber. Contact us to learn more.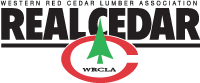 Want more information on our services?